What We Are ?
GD Embedded Solutions is an electronic product design and manufacturing company.
Start Our Project
Industrial, Power, Medical Electronics & Instrumentation.
Our Work
We design & develop custom built & special purpose electronics instruments.
About

GD Embedded Solutions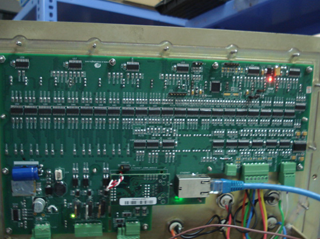 Quality means doing it right, when no one is looking!!

GD Embedded Solutions is an electronic product design and manufacturing company, in the field of Industrial Electronics & Instrumentation. We design & develop custom built & special purpose electronic instruments to measure and control the parameters like weight, temperature, pressure, level, displacement and speed.
This Micro Small Scale Unit was started in August-2011, with prior industrial working experience, under the shadows of Mr.Dinesh Kumar, Control Technology & Mr.Gunaselan, MicroLOGIX.
We undertake H/W & S/W Design for Industrial, Medical, Automation, Power, Defense & Consumer Electronics Domain, as an OEM (Original Equipment Manufacturer) & ODM (Original Design Manufacturer). Our working nature..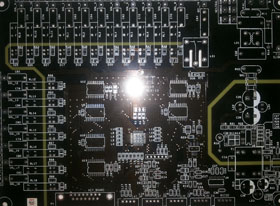 1. System Specifications - Unit Operating Voltage, Mechanical Design, User Interface, IOs & Logics.
2. Hardware Design - Schematics, Board layout - Single Side to 4 layer (max), Component Selection.
3. Bill of Materials - Procurement - Easy Available Components.
4. Hardware Flaws - Jumpers, New Versions & Revisions.
5. Firmware Design - Flow Chart & Algorithm, Processor Speed, IOs.
6. Firmware Development - Stack Overflow, Memory Constraints, Rogue-Interrupt Handling.
7. Product Validation - Self Analysis.
8. EMI Compliance - Deadly Drive Noise Pick-up.
9. Enclosure Design - ABS Plastic & Metal - Lathe, Drilling, Offset etc.,
10. Final Reliable Product Delivery.
Our

products

GD Embedded Solutions's products.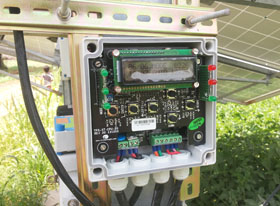 Controllers, Peripherals &

Protocols Familiarity
1. 8bit & 32 bit Processors - 8051, Microchip, ARM Cortex M0 (LPC & Nuvoton).
2. ADCs - 16, 20, 24 bit - max. of 100SPS.
3. DACs - 12, 14, 16 bit - for PLC & VFD Feedback Applications.
4. I2C, SPI, RS232, RS485 (Custom & MODBUS based), Ethernet.
5. LED, 7 Segment (0.3 inch to 4 inch), Alpha Numeric & Graphical LCDs.
6. Single Row, Matrix, Touch keypads.
7. PWM Controls - Open & Closed Loop Controls.
8. RC5 & NEC Protocols for IR based Remote Applications.
9. RF based control units.
10. Phase Angle Control for Thyristors.
"Technically strong and capable of handling new technology"
Mr. Ramesh
"Delivery on correct time with good quality"
Mr. Naveen
"Good in Instrumentation and industrial automation."
Mr. Sampath
"Project Handling (H/W & S/W) capability is excellent"
Mr. Gunaseelan
"Not bad bhai..."
Mr. Dinesh Kumar
"8 years business relationship and continuing...."
Mr.Raghunath
"Had a profitable business, due to their technical support"
Mr. Prakash
"Precise & Perfect Development"
Mr. Pandey